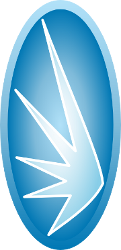 The wings of imagination
We provide transmedia development for film and television. We also provide multimedia marketing and design services to all sorts of businesses. Let us help you be seen.
Join Captain Hilly Harbuckle and her crew as she sails across the transdimensional universe in search of adventure. We be ARRRRsome!
Enjoy an evening of song, dance, storytelling, poetry, comedy, and more! Make this your favourite feel good moment each month. Ages 13+.
Katherine's thoughts about comedy, reviews about comedy, and gig announcements.
Find out what we're talking about and join in the fun.
---
---
Celebrate what you do want! In honour of the UN International Day of Peace we are having a peace walk in the city Sunday 21 September. Come join us!
Essays about life, the universe, and everything.
A selection of fine comic art updated regularly.
Some of our past theatrical and film comedy productions.
Three women, the most powerful technology on the planet, and a mission—to party down across time and space. This is our pitch promo reel for a new television series.
Doctoral exegesis on the issues concerning the creation of digitally based stories, such as for computer games, hypernovels, and transmedia.
Stories, essays, art, recipes, jokes, etc from the early days of Glass Wings.
This year Glass Wings celebrates twenty years on the Web and twenty years of serving fine arts and literature. Katherine Phelps, author of Surf's Up: Internet Australian Style (Reed Books), and Andrew Pam, chief scientist on Project Xanadu, are the founders of this electronic publication. We will be celebrating at Writers Victoria in The Wheeler Centre with food, drinks, literary readings, and talks about the past and future of electronic publishing.
Home ● Email ● Index ● Search ● About Us
---
Copyright © 1994–2014 Katherine Phelps
<muse@glasswings.com.au>